When it comes to online ad formats, the possibilities are numerous and the choices often difficult. The size of your ads and their placement have a direct impact on the profitability of your inventory. Indeed, a judicious use of trends can allow you to increase your viewability rates and page RPM, while preserving the user experience. In this article, we present our latest analysis on the best ad formats in 2022 and the trends in ad placement and ad sizes.
The most popular sizes on desktop and mobile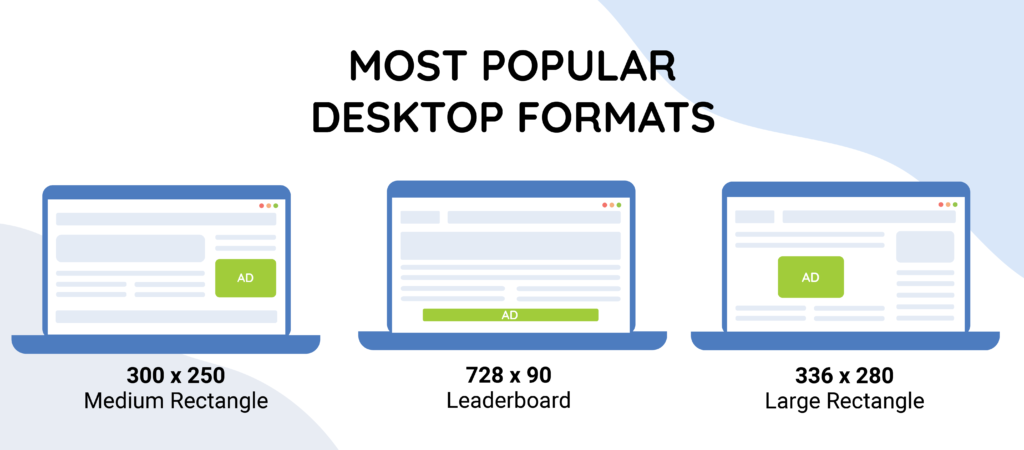 Just like last year, the 300×250 format is the most popular size on the desktop, accounting for 40% of total ad impressions. Next, are the Leaderboard (728×90) and the Large Rectangle (336×280). These three formats are part of the standard formats defined by the IAB, an organisation that aims to promote optimal advertising practices that respect the user experience.
Read : The best ad formats in 2021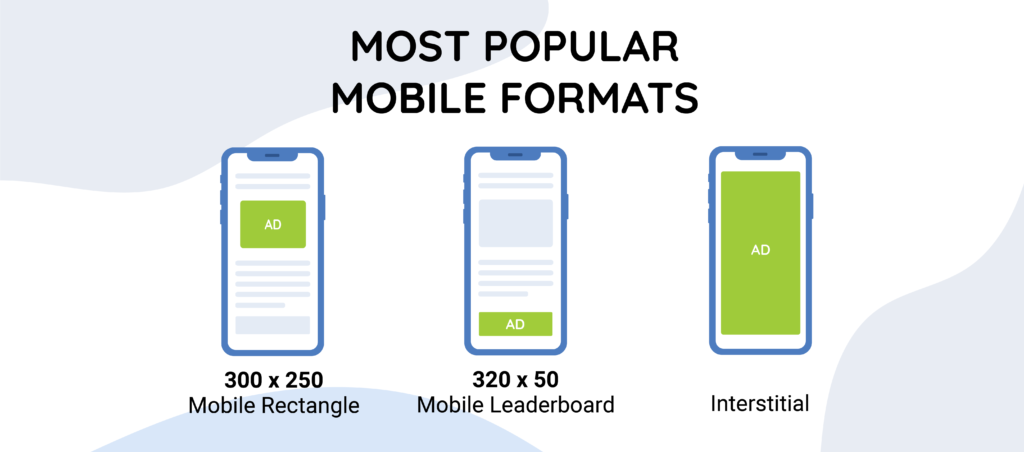 In 2021, users spent a record 3.8 trillion hours on mobile! According to a study by App Annie, a company specialising in mobile data analysis, mobile ad spending exceeded $295 billion in 2021 worldwide, and represented 70% of digital investment. Here's a closer look at the trends you need to adopt to maximise your mobile revenues:
The 300×250 pixel format: also known as the medium rectangle ad, accounts for 40% of total ad impressions and therefore takes the top spot on the podium for mobile ads. Compatible on desktop and mobile, we advise you to use it in the heart of your content. Its size allows advertisers to deliver impactful ads (image + text), without disrupting the user experience. Our automatic ad insertion solution enables publishers to distribute these ads harmoniously on the page thanks to an algorithm.
320×50 pixels: this format is very popular with advertisers, despite its small size. To optimise its visibility, we advise you to use it at the bottom of the page, in sticky, and to combine it with our ad refresh solution.
Interstitial ads: Offering unbeatable CTRs and high eCPMs, interstitial ads are a great option for publishers looking to boost their revenues. However, we advise publishers to use them with care, especially by adjusting the capping. The use of this format is also subject to certain rules defined by the Coalition for Better Ads.
Video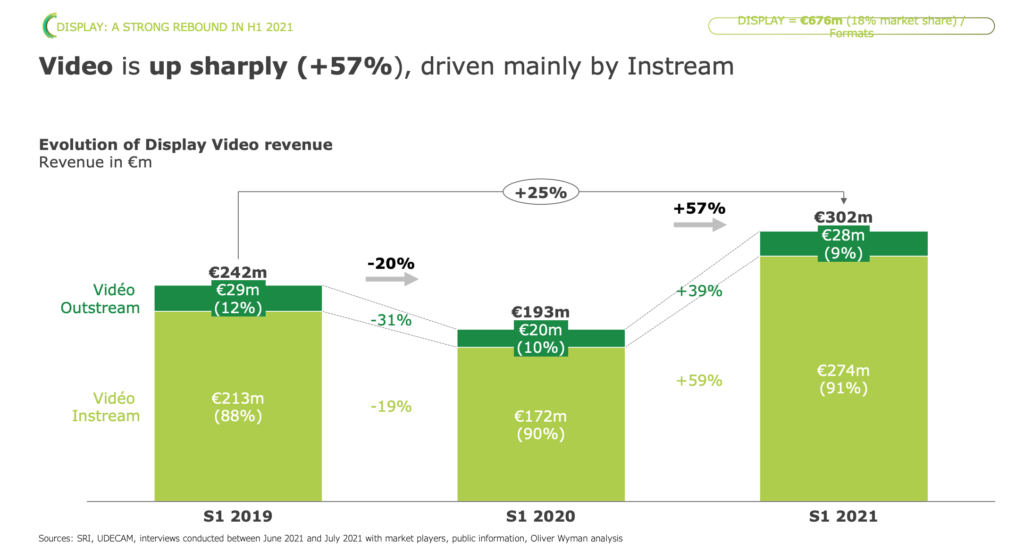 According to a study carried out by the SRI and UDECAM, the use of the video format (instream and outstream) increased by 57% between H1 2020 and H1 2021, representing 45% of the total display and making this format an element not to be omitted from one's monetisation strategy.
Recently we implemented our Header Bidding solution on Instream video for one of our clients and saw an improvement in fill rate.
Native advertising
"Native" formats, not to be confused with sponsored content generally located at the end of articles, refer to ads using native style sheets and displayed in the same places as display ads.
Native ads allow the integration of ads that respect the user's navigation. They are designed to match with the graphic design of the site (colours, fonts).
According to a study published by IAB France in 2020, native advertising :
Has a higher interaction rate than display formats
Increases purchase intent after a click, compared to a display ad
Represents 22% of Display spend
When publishers make the effort to integrate native ads from the various programmatic marketplaces and personalise their display, the share of revenue from native advertising increases significantly. We can see this phenomenon in the inventories optimised by Opti Digital, where this native format is present in all locations.
To find out how Opti Digital works with native advertising to boost its publishers' revenues, contact us!