Gerbeaud select Opti Digital's expertise to optimize its online ads.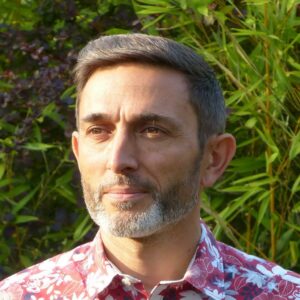 Xavier Gerbeaud
Founder - CEO of Gerbeaud

Gerbeaud.com is a historic website from… 1998 ! It's still a benchmark in the home and garden world, with thousands of contents dedicated to gardening, nature (flora and fauna), the environment, and everything garden in everyday life: pets, cooking with seasonal fruit and vegetables, beekeeping…
Interview with Xavier Gerbeaud, Founder of Gerbeaud.com
Like the vast majority of editorial sites, Gerbeaud.com's business model is tight to the monetization of content through advertising. In this area, we need to rely on a reliable, responsive and… efficient partner!
What was your challenge before working with Opti Digital?
The first discussions with Opti Digital started in 2020. At the time, we were programming the tags of several advertising agencies on the media on our own, via different ad-servers (GAM, Equativ…). It was time-consuming, the competition wasn't optimal in terms of CPM, and we also lacked an overall monitoring of performance and revenues generated.
What solutions does Opti Digital provide to solve it?
All our sites are now managed directly by Opti Digital, who have a wealth of experience in programmatic advertising. Their dashboard provides precise measurement of inventory, RPMs…  per multiple dimensions such as page, site, advertiser,…
What are your goals for 2024?
The rise of new players and the cannibalization of our themes by generalist media are increasing the pressure on traffic acquisition. Our main objective is to maintain our audience, the satisfaction and commitment of our visitors, but also our revenues, in a context where eCPMs are tending to decrease.
What would you recommend to publishers to establish a good monetisation strategy?
Choose an agency with whom you can talk. Opti Digital is a company on a human scale; so far, I've only had to deal with account managers who are available, friendly and efficient, and with whom we have regular face-to-face meetings. And that's priceless!
Start boosting your advertising revenue