Data
Analyst
In Barcelona (Spain) or Céret (France)
Account
Manager
In Barcelona (Spain) or Céret (France)
Senior Full Stack Web Developer
In Céret (France)
Business Developer
UK Market

(On hold)
In Barcelona (Spain)
Sales Development Representative

(Filled)
In Barcelona (Spain)
Operational Marketing Specialist
(Filled)
In Barcelona (Spain)
Prior to anything, Opti Digital is a human size company. Originated in France, it was founded in 2018 by Magali Quentel-Reme and Sébastien Moutte, both experts in digital advertising, with more than 15 years of experience in digital advertising. Founders are now surrounded by the greatest team, passionate by digital media, data and programmatic advertising.
Opti Digital already has a European scale, with 20%+ of its turnover coming from Spain, Belgium, Switzerland, Italy, Poland, Portugal… And the team is growing in 3 different countries: France, Poland and Spain. 
Opti Digital team works hand in hand with well-known media publishers. Employee onboarding includes frequent internal training in order to become an expert at what we do. 
We are convinced that constant innovation is key to drive growth and differentiation. Our engineers follow agile work methods to convert ideas into reality.
Do you share our values? Would you like to participate in the development of a fast-growing company?
To apply for our job vacancies or send a spontaneous application: hello@optidigital.com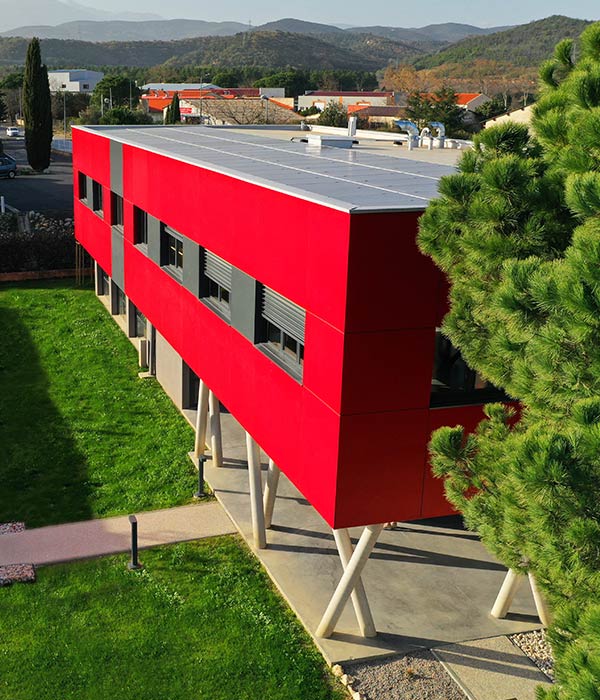 Based in Céret (South of France), in the new offices full of light of  Vall-Up, the local startup incubator, Opti Digital is hiring.
In Barcelona, our Sales and Marketing team works in the 22@ district, a technology and living area, at With CoWorking.