Digital publishers, take back control over your advertising revenue!
Opti Digital offers a complete assessment and powerful technologies to boost your digital turnover: Advanced setup of your adserver, training of your team, analysis, recommendations and operations to optimise your website monetisation.
The programmatic advertising solutions developed by Opti Digital value your advertising inventory, increase buyers competition and analyse your results in full transparency.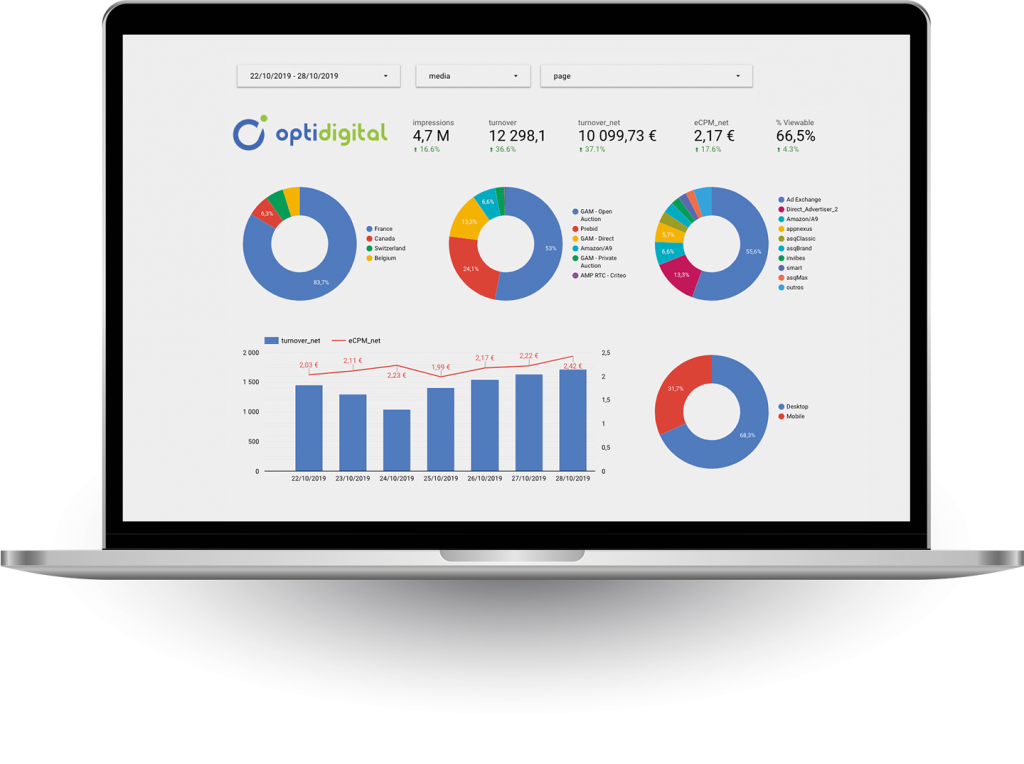 Valued advertising inventory
This solution improves ads viewability and load speed and protects your media from bad ads. Our tags are responsive: Ad sizes adapt to browsing device (mobile, tablet or desktop). They call your adserver in full transparency. All advertising placements and formats (banner, skin, half page, billboard, leaderboard, outstream and instream video ads…) are supported.
Reliable and granular results
We centralise all your advertising monetisation data into a custom dashboard, in full transparency: KPIs measure, viewability rates, bid rates per partner, GDPR consent rates, turnover and eCPMs…
You get real time results, analyse your revenue by article, by category, by tag and by author. Follow revenue generated for 1000 pageviews and check turnover by traffic source, device and format.
Opti Digital analyse your data on a regular basis to recommend strategic optimisations and improve performance.
Increased competition amongst buyers
Your advertising income are improved thanks to advanced header bidding solutions for Web and AMP, enabling several demand source to compete for your inventory. 
We work with the relevant Sell-Side Partners (SSPs) to bring quality advertiser demand and excellent fill rate and reach the highest Page RPM. Those vendors grant you access to strong open and private auctions, and enable you to run preferred deals and programmatic guaranteed deals. 
Get a free analysis of your media
You want to know what would be the best strategy to boost your advertising revenue and develop your media? Ask for an audit!
Monetisation tips of leading digital media, programmatic advertising, results of our A/B tests… All the news from Opti Digital
Be the first to know. Sign up to our newsletter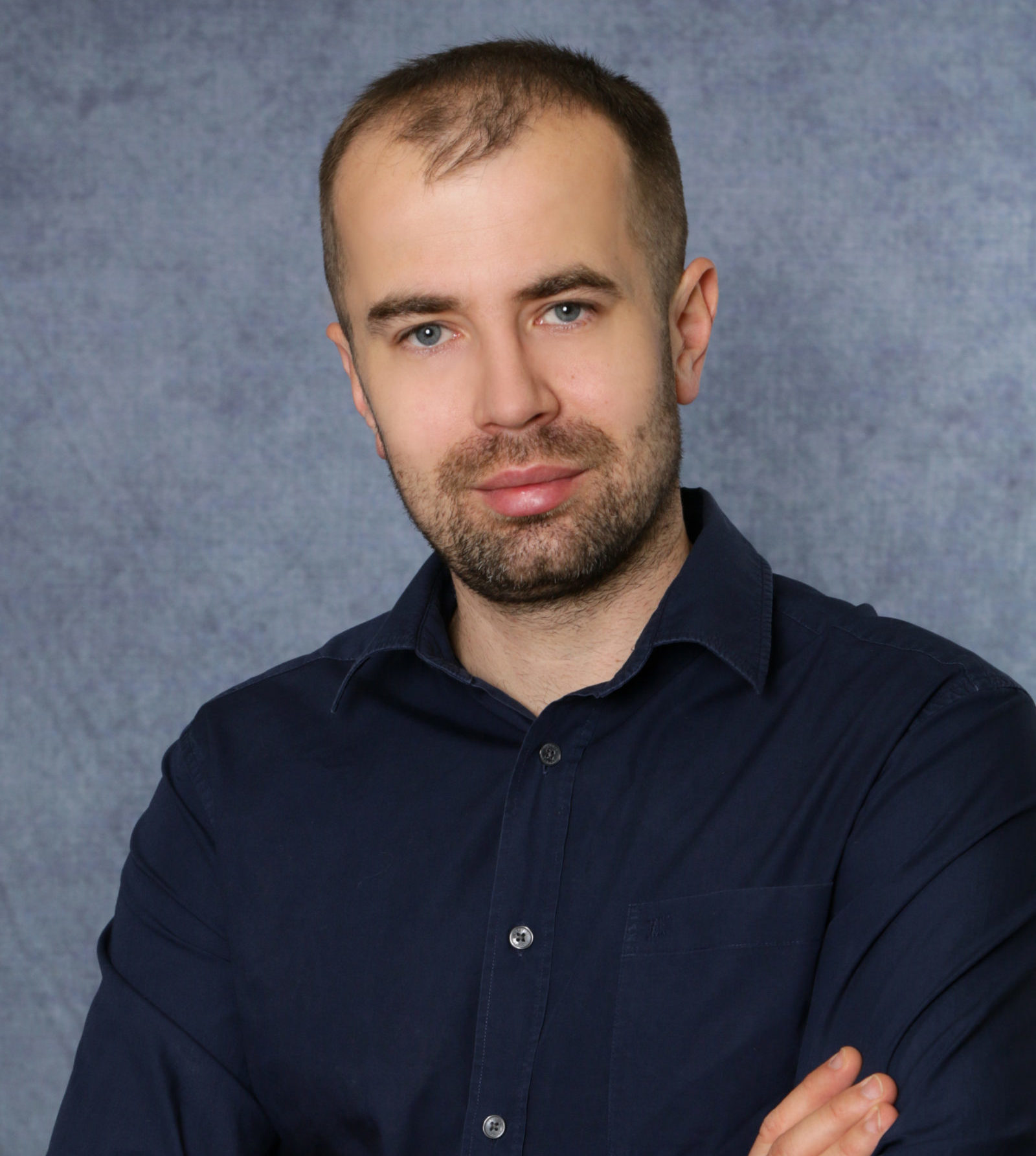 Before joining Opti Digital, I received lots of offers from "programmatic magicians" promising +100% revenue growth. It has never happened despite several attempts. With Opti Digital it was different. Just a few days after implementing Opti Digital Tag, I saw a noticeable growth in revenues. For me, a huge advantage is daily cooperation. At the beginning, we were talking almost every day about ways to improve results. After a few months we still have meetings every 2-3 weeks, and they are extremely productive. To sum up - try, most probably you will be happy with the results. I am 🙂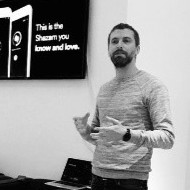 Opti Digital appeared to us as the best solution for our development in programmatic activity due to their daily support in optimizing the performance of our premium inventories and their solution to boost competition with relevant SSPs.
Commercial Director of Slate.fr