Breakthrough advertising analytics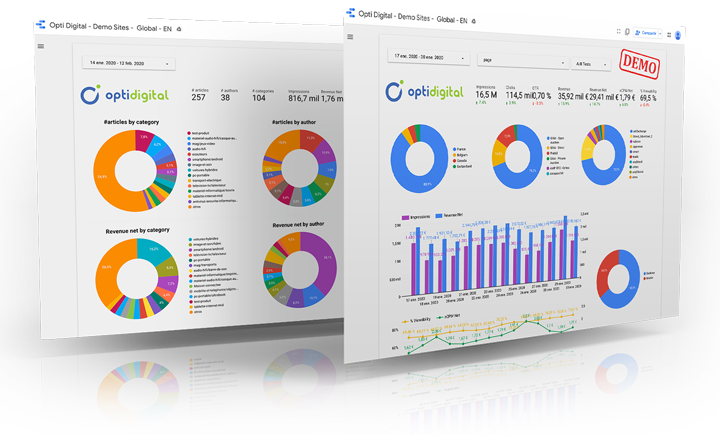 Cross performance data. Adjust settings
Our advertising dashboard displays key performance indicators (KPIs) such as impressions, viewability, CTR, eCPM, turnover. Cross data to get detailed information by country, device, page and ad placement. Study competition from header bidding: bid rates and wins by partner across Web and AMP environments…
Refine your traffic acquisition strategy
Your Dashboard displays impressions and net revenue by source of traffic. Follow referrals profitability and adjust your marketing.
Adapt your editorial strategy
To check if your editorial strategy is efficient, compare content production and net revenue, per article, category, tag or author.
Analyse your Page RPM
Income for one thousand pageviews is a key performance indicator resulting from the number of on-page impressions by the eCPM per impression. You control both pressure and profitability to reach the highest page RPMs.
Discover your future dashboard!