An advertising solution dedicated to publishers looking for a turnkey tool to optimize their inventory and net revenue.
Smart Tags
Dashboard
Dynamic Auctions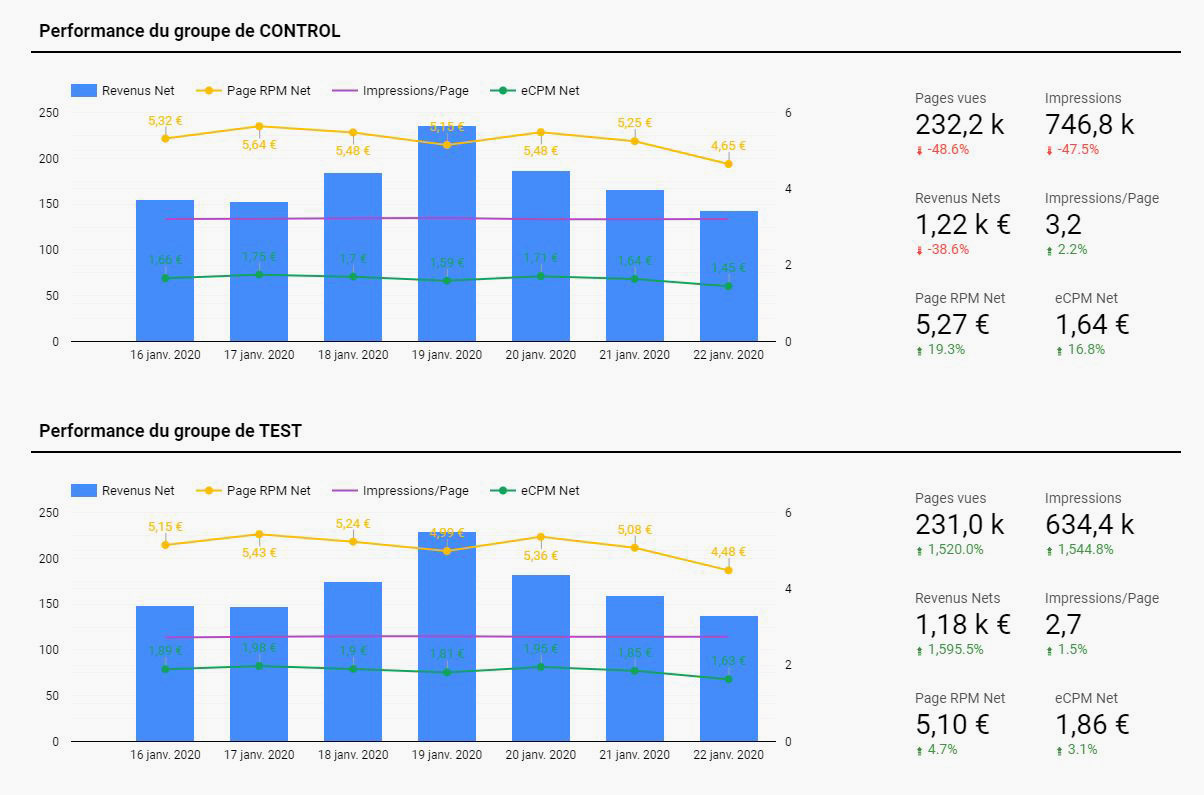 A/B testing applied to website monetisation. Our tags enable to test two different advertising setups in the same time, in an agile way. Our advertising analytics tool compares the results of the 2 versions of your website. KPIs of are displayed on the monetisation analytics tool help quickly make the best decision and move to the next step!
Sales prices constantly change from one season to another, depending on pages and formats, making ratecard difficult to keep up to date. By analysing the right metrics (viewability, click rate, average profitability…) you easily select the best segment, define your advertiser campaign priority and selling price.
This always right ratecard suggests the best price to sales houses and helps publishers get incremental value from premium sales.